| | |
| --- | --- |
| Video Name | Link(Copy the link to play) |
| Walkera QR X350 Pro RC Quadcopter | https://www.youtube.com/watch?v=ct6zSsDWv2c |
| Walkera QR X350 PRO w DEVO F7 Quick Start Guideline | https://www.youtube.com/watch?v=2dzUy6_nvI0 |
| QR X350 PRO Walkera Flight GPS, Altitude Hold | https://www.youtube.com/watch?v=sTaecaBzq3A |
| Walkera QR X350 Pro FPV | https://www.youtube.com/watch?v=S2-zNkk8u7M |
| DOUBLE Walkera X350 Pro & iLook FPV Camera & Devo F7 | https://www.youtube.com/watch?v=EMx9GAQ4okI |
| Walkera QR X350 Pro Batery Test | https://www.youtube.com/watch?v=trZgqn01Mlo |
| Walkera QR X350 PRO, FPV flight. 1836m distance | https://www.youtube.com/watch?v=7dgkyoeXmm4 |
| Walkera qr x350 pro with Gcs and follow me features | https://www.youtube.com/watch?v=G6WpRwxHlKU |
2015 Upgrade Version WALKERA QR X350 Pro GPS Drone 6CH Brushless UFO DEVO F7 Transmitter RC Helicopter Quadcopter fpv for Gopro
QR X350 Pro Features:
Description:
– Brand Name: Walkera
– Item Name: QR X350 Pro
– Main rotor diameter: 556mm
– Main rotor blade length: 206mm
– Lenght: 289mm
– Width: 289mm
– Height: 200mm
– Brushless motor spec: WK-WS-28-008A
– Brushless ESC spec: WST-15A(G/R)
– Receiver: RX703
– Main Controller: DEVO-M
– Transmitter(option): DEVO 10
– Battery: 11.1V 5200mAh LIPO
– Fight time: 25 minutes
– Gimbal support: G-2D
Features:
– Quick and easy assembly
– Completely Ready to Fly
– Up to 2 km / 1.24 miles control distance
– Up to 25 minutes flight time
– Gimbal ready for camera anti-vibration 2-axis stabilization (new Walkera G-2D)
– First Person View
– FatShark glass compatible
– WIFI option for smart phones
– GPS and Return to Home functions
– GPS Auto Pilot functions
– Failsafe auto RTH and Land
– Low voltage protection
– Devention DEVO F7,DEVO 10 transmitter
– Easy to see with LEDs
– Balance charger with world compatible wall adapter
DEVO F7 Features:
The DEVO F7 adopts 2.4 GHz Direct Sequence Spread Spectrum (DSSS) technology and features automatic ID binding and ID assignment. It can also be customizedly set as fixed ID code
5.8G real time image transmittion
USB online update makes you always enjoy the latest firmware
Adjustability of hi-frequency output power enjoys more personality and friendly environment
Wireless data transmission between two DEVO F7 helps experience the training function
Up to 15-model data can be saved
DEVO F7 adjusting the gyro sensitivity makes hovering flight and fancy flight in an easy way
Super large LCD display features direct and convenient setting
Shape design accords with human engineering and provides comfortable holding
Both the length and tension of the sticks can be adjustable
DEVO F7 can be freely switched among Modes 1, 2,3 and 4
DEVO F7 support Helicopter and Airplane. The Helicopter mode provides three flight modes, each of which can be freely set and its parameters can be personalizedly adjusted to meet the requirement for F3C or 3D aerobatic flight
DEVO F7 Specification:
Encoder: 7-channel micro computer system
Frequency: 2.4GHz DSSS
Output power: ≤100mW
Current drain: ≤500mA (100mWh)
Transmitter power supply: 7.4V 800mAh
Output pulse: 1000 – 2000Ms (1500 Neutral)
Image receiving: 5.8G
Channel selection: 8 channels
Package Included:
There are five colors.It mean different configuration.
Black Kit:
Walkera QR X350 Devo 7 transmitter version,with transmitter,battery and charger,not included G-2D gimbal
Package Included:
– 1 x Walkera QR X350 Pro RC Quadcopter
– 1 x Walkera Devo 7 transmitter
– 1 x Walkera RX703 receiver
– 1 x battery
– 1 x charger
Gray Kit
Walkera QR X350 Devo 10 transmitter version,with transmitter,battery and charger,not included G-2D gimbal
Package Included:
– 1 x Walkera QR X350 Pro RC Quadcopter
– 1 x Walkera Devo 10 transmitter
– 1 x Walkera RX703 receiver
– 1 x battery
– 1 x charger
Blue Kit
Walkera QR X350 Devo 10 transmitter version,with transmitter,battery and charger,and included G-2D brushless gimbal
Package Included:
– 1 x Walkera QR X350 Pro RC Quadcopter
– 1 x Walkera G-2D Brushless Gimbal
– 1 x Walkera Devo 10 transmitter
– 1 x Walkera RX703 receiver
– 1 x battery
– 1 x charger
Yellow Kit
Walkera QR X350 Devo 10 transmitter version,with transmitter,battery and charger,and included G-2D brushless gimbal
Package Included:
– 1 x Walkera QR X350 Pro RC Quadcopter
– 1 x Walkera Devo 10 transmitter
– 1 x Walkera RX703 receiver
– 1 x G-2D gimbal
– 1 x antenna
– 1 x battery
– 1 x charger
Gold Kit
Package Included:
– 1 x Walkera QR X350 Pro RC Quadcopter
– 1 x Walkera Devo F7 transmitter
– 1 x Walkera RX703 receiver
– 1 x iLook camera
– 1 x G-2D gimbal
– 1 x antenna
– 1 x battery
– 1 x charger
Gallery View: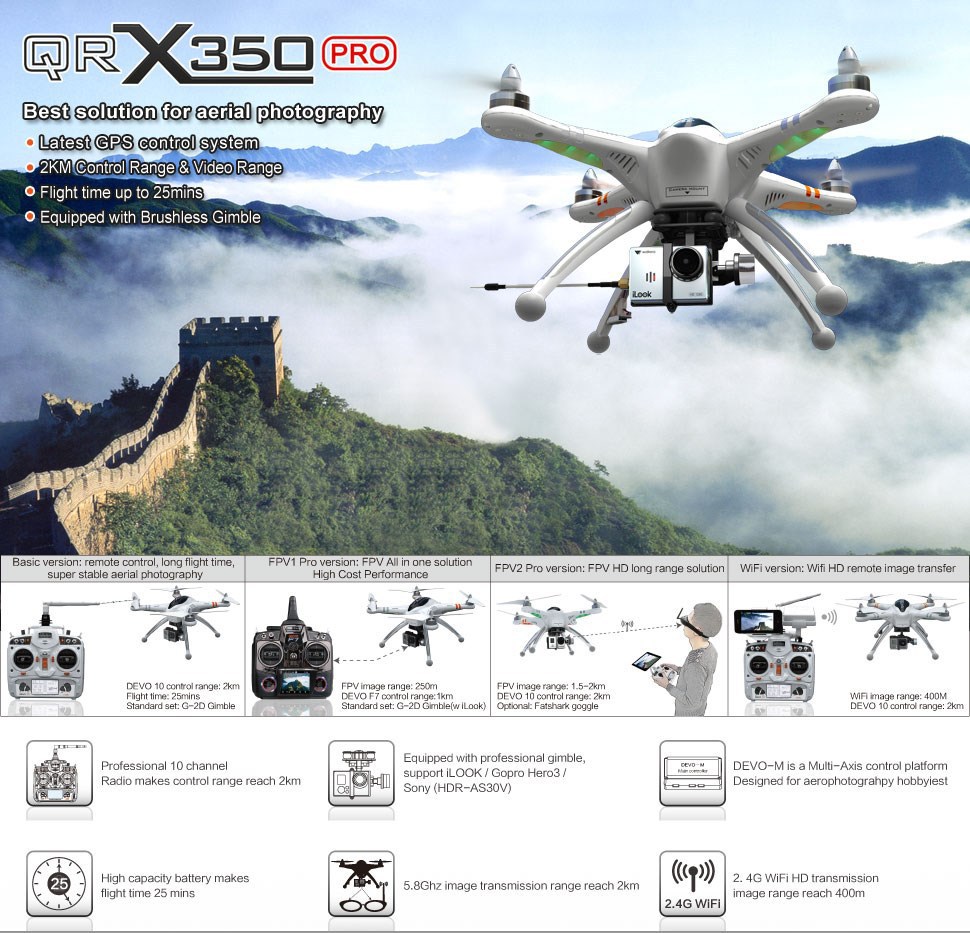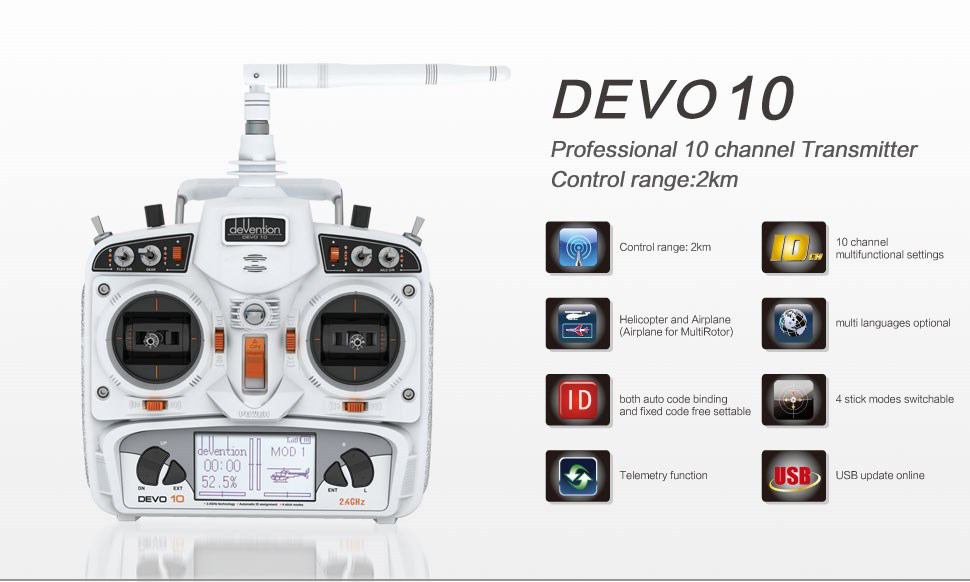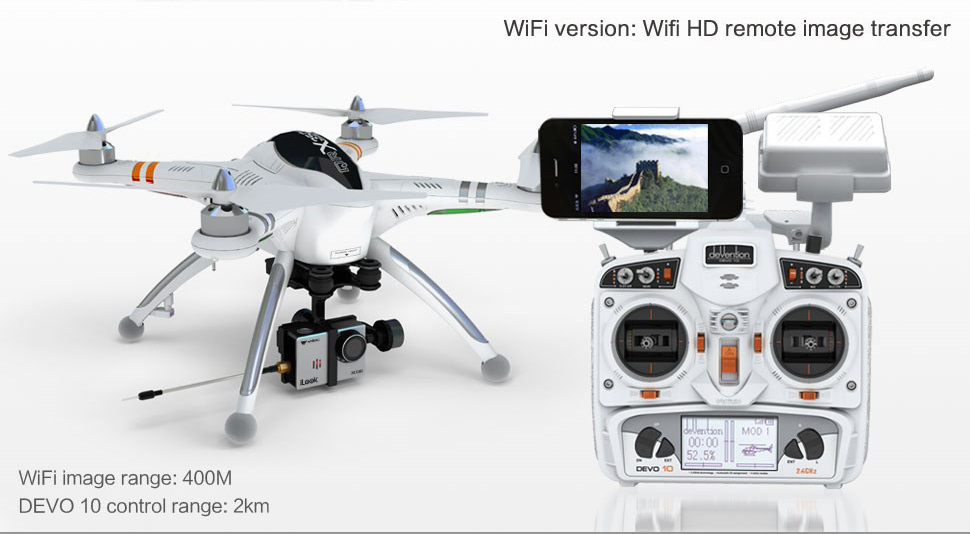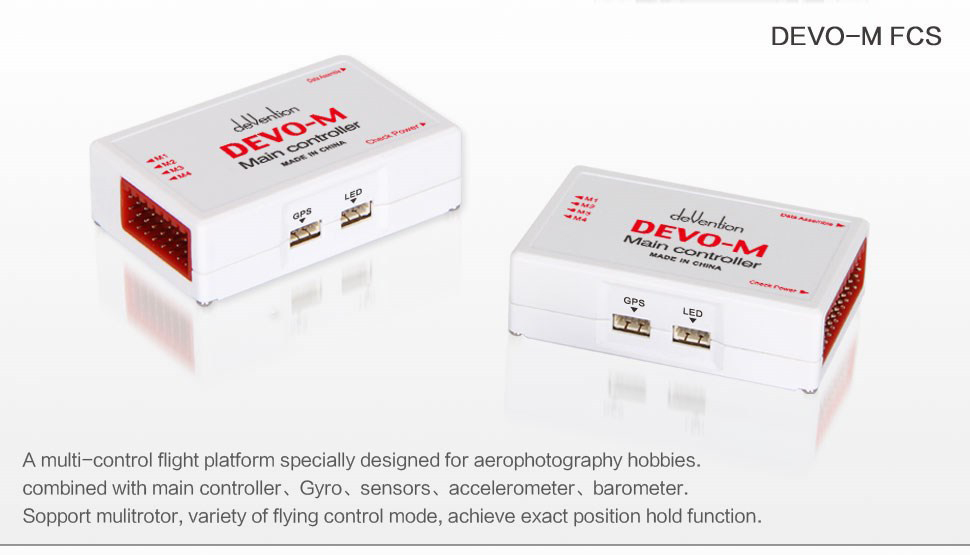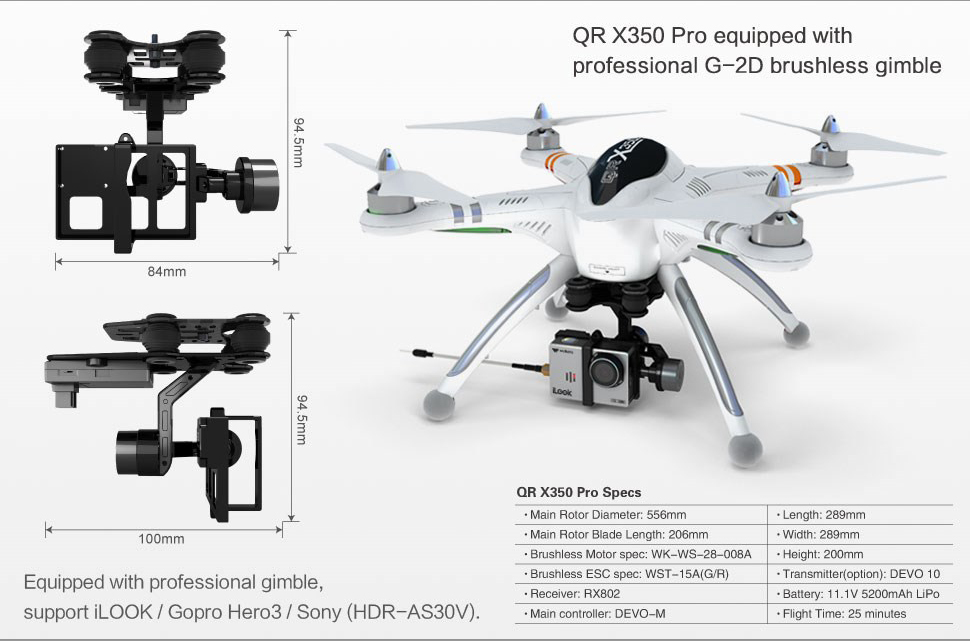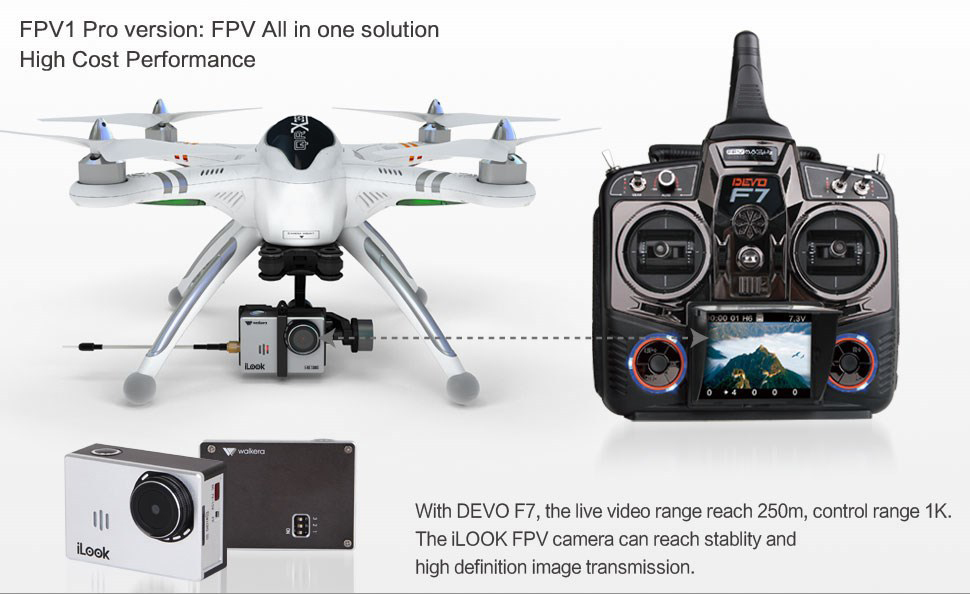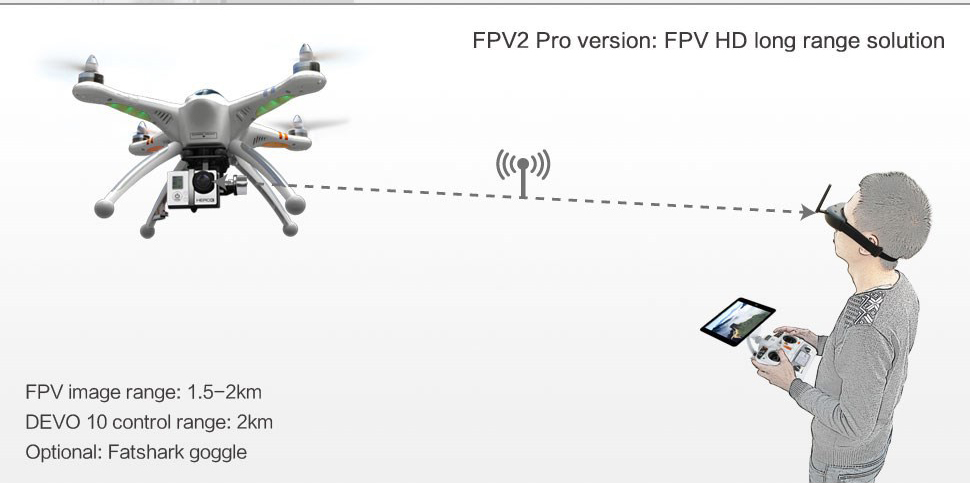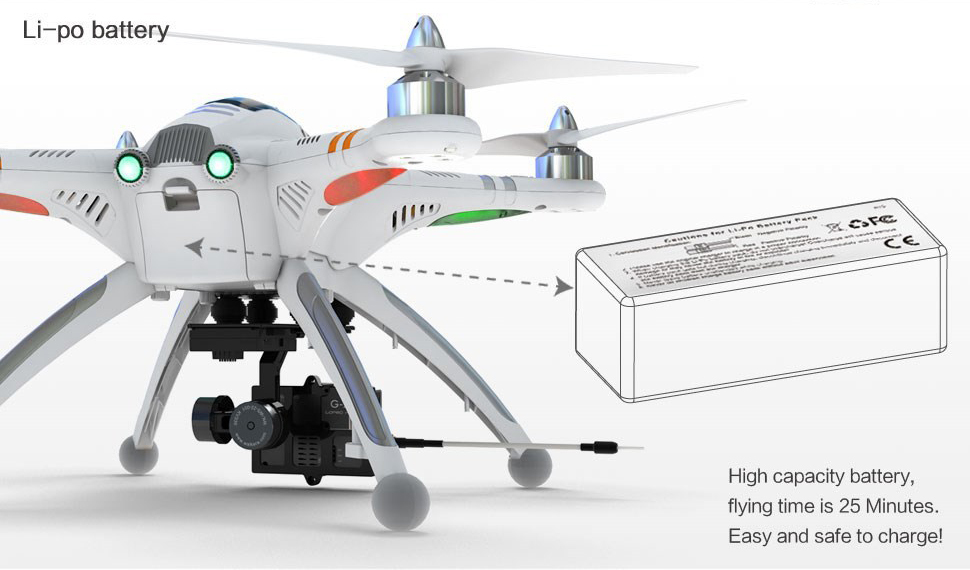 chanpin