Model Material 1.75mm PLA/ABS Createbot Mini 3D Printer
Createbot Mini 3D Printer On Sale!!!!!!!!!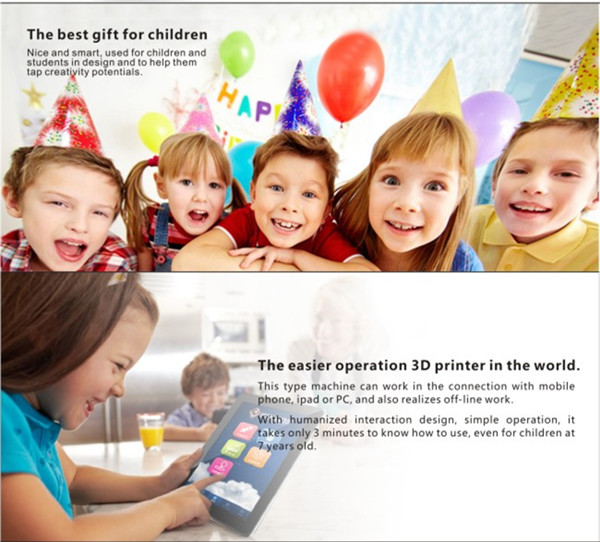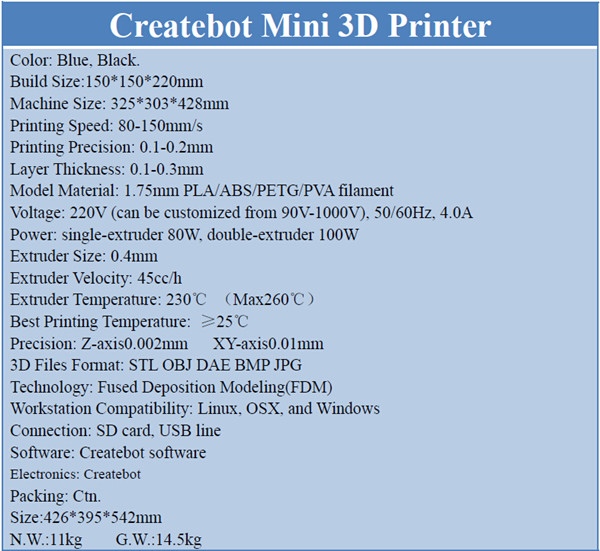 Buyers Attention
Considering mobility of our products, please contact us before you buy them. After you pay the money, contact us again so we can arrange goods delivery without any delay.
Please check immediately whether goods are in good condition and consistent with delivery sheet. If there is damage of goods, don not sign and send them back immediately. Our company will take no responsibility if you find any loss or damage after signing.
If you are not satisfied with goods, please ensure goods with no damage and consult us. Then you have to pay postage fee and send goods back to us
Order service: Our company is making efforts to provide more products for customers. If you fail to buy what you want to buy, please send hyperlink to us and we are willing to accept your book.